Diff Spherical Surface and End Face Cutting Machine WDM12B-4ATT
4 mounted spindles. Processing of the sphere and the end faces of the internal diff is possible with this machine. Faster, more accurate, and space-saving. Compatible with various factory line layouts.
Reliable Bar Slide Spindle Structure
Bar slide structure without LM guide or box slide.It is resistant to the chronological thermal displacement, maintains high durability and vibration resistance, and provides high accuracy.Cp ≥ 1.66 or higher as a comprehensive product finish accuracy.

The bar slide has a wider pressure area than the box slide. This means that it is effective in all directions leading to higher rigidity and greater durability. The highly reliable bar slide will remain operational for 15-20 years.
The left housing advances using hydraulic pressure and holds the cutter pressed against the right housing at a constant pressure. R-side servos precisely positions and performs an interlocking processes.
Equipped with four tool pickers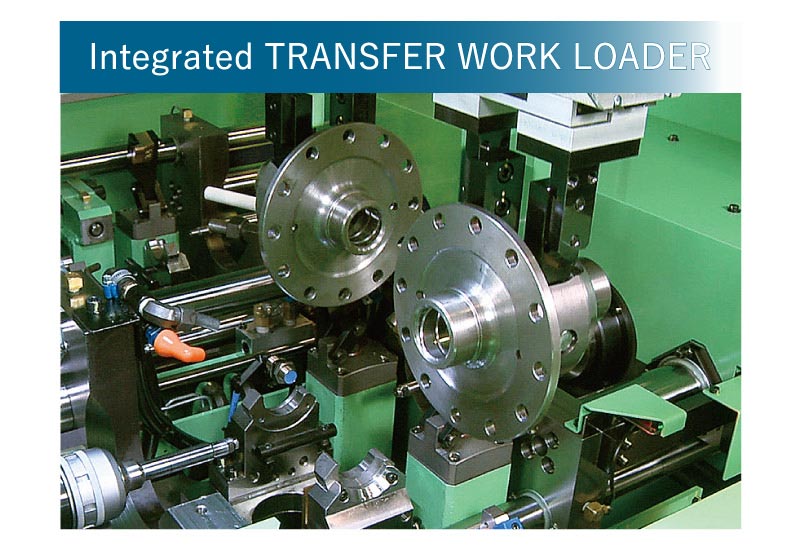 Transfer Type Work loader
Conveyed into the machine by two upper pickers.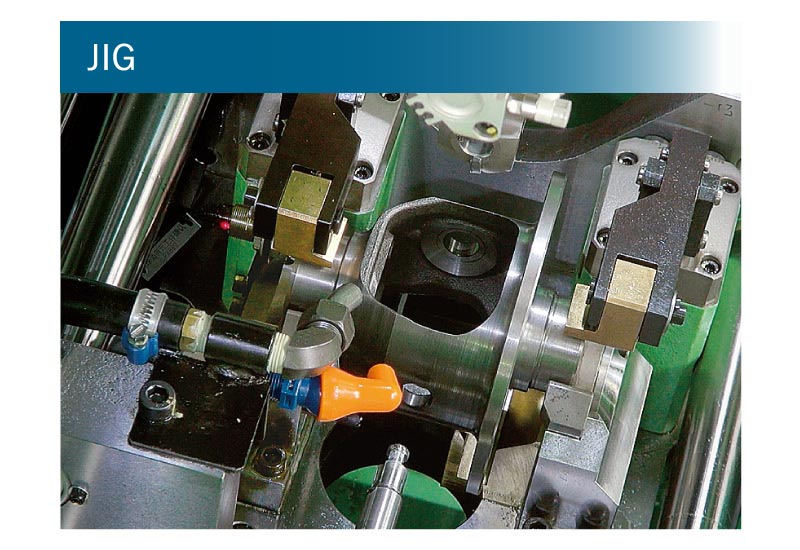 Excellent Jig Characteristics
Quick stage change is made possible by the exchange of u-pad and mandrel.
The air-zero U-pad Sitting Detecting Device of the workpiece.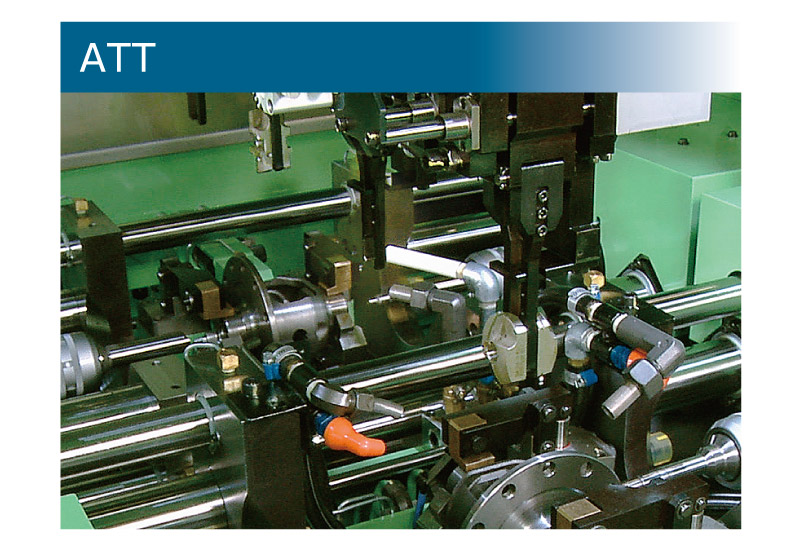 ATT(4 Tool Pickers)
Up to 4 spherical/end face cutters can be mounted for different levels of finishing.
The rear door makes it easy to access from behind.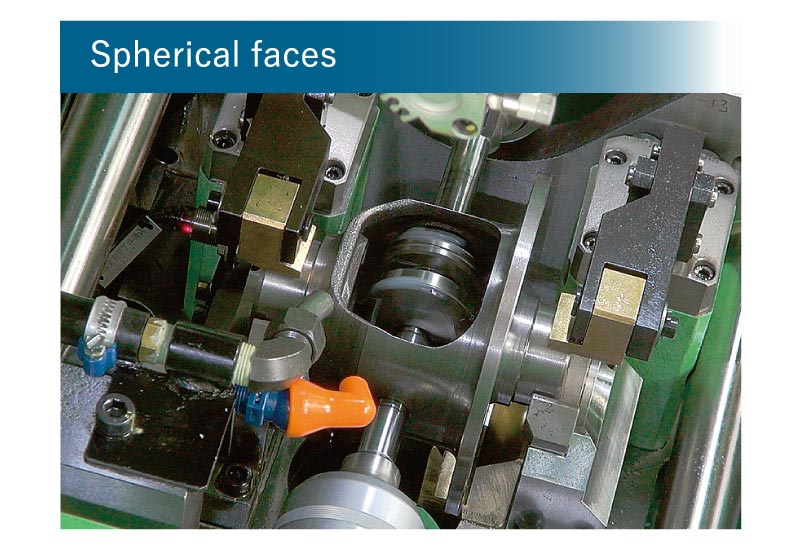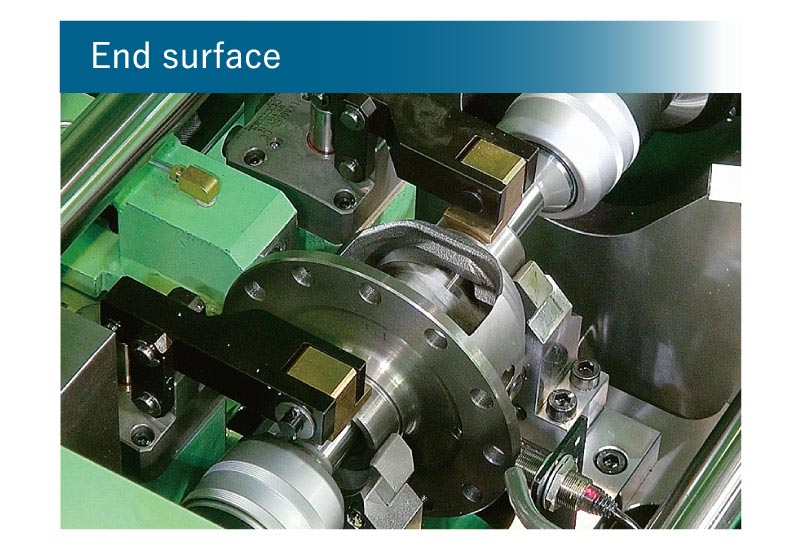 High speed, high accuracy, high quality machining
NC simultaneous processing of spherical/end face by 4 spindles. Reduces surface roughness by center-through. Prevention of defect outflow by dust contamination detection. Guaranteed machining accuracy by scale.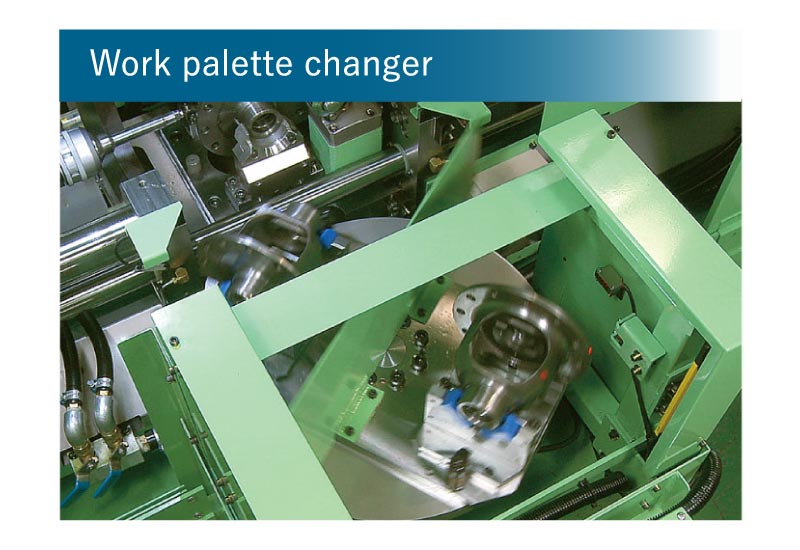 High Equipment Utilization Rate
The work pallet changer allows processing reservation for the following workpieces.
Fanuc
System
NC-Control device
FANUC 35i
Four spindle
Spindle motor
Spindle speed
1/3 4P 1.5KW / 300-600 (rpm)
Size / Tool
Inside diameter ø60
BT-40 (Rear manual retraction)
Position stop device
Mechanical notch
ATT
Spherical surface cutter feed device
Up / down : Air cylinder
Tool storage
Random pot type
(16 tools)
End surface cutter feed device
U axis Fanuc B 4S 4000 0.75Kw
Trasfer workloader
90° turn two picker
Up / down : Air cylinder
Tool / Picker change
V axis Fanuc B 4S 4000 0.75Kw
W axis Fanuc B 8is 3000 1.2Kw
Size/Weight
3,090mm (W) x 2,090mm(D) x 2,200mm (H) / 4,500 kg
| Axis | Stroke | Feed | Drive unit |
| --- | --- | --- | --- |
| Main"X"axis (Right unit) | 200mm | 5,000 (mm/min) | β 4is/4000 0.75Kw |
| Sub "X"axis (Left unit) | 350mm | | ø63 Hydraulic cylinder |
| Index Axis | F19.5mm+R90mm | 20min~1/min | βis8/3000 1.2kW |