IOT
IOT ・ Smart Factory
As the demand for factory visualization increases, IOT and smart factories are progressing.
We also manufacture IOT-compatible equipment according to the needs by clients.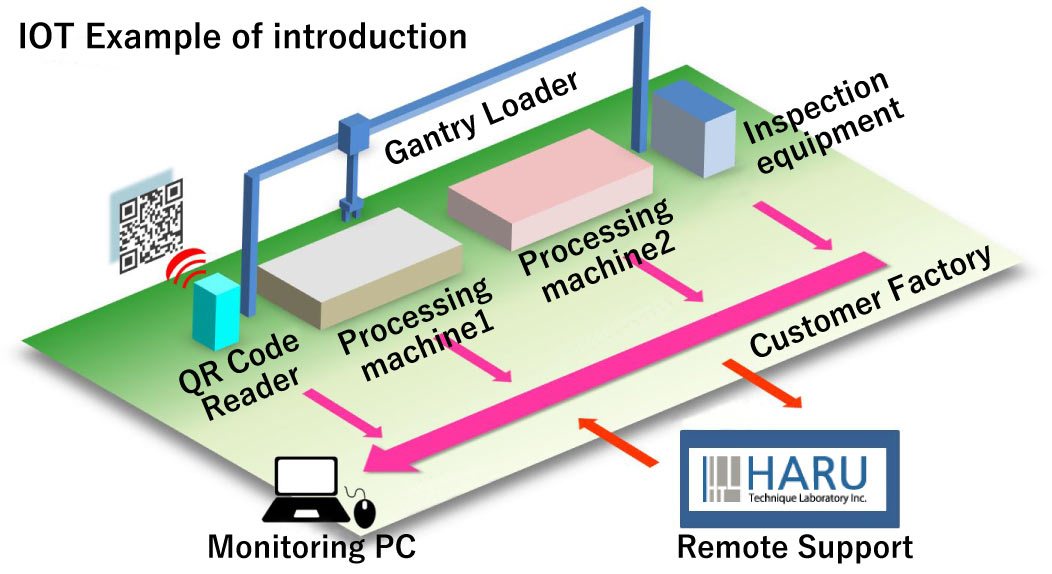 We accept a variety of IOT requests.
We support various field networks and manufacture FOCAS2/FIELD system/PROFIBUS/PROFINET/CC-LINK, etc. according to the installation environment.
Real-Time Monitoring
It is possible to quickly detect abnormalities in equipment such as line stop, leading to improved production efficiency. In addition, it is possible to confirm and support the abnormality by the remote control on our side.
Construction of Self-Working Equipment
Not only cutting machines, but also gantry, robot, and other transport equipment and operation in cooperation with the front and rear processes are possible.
Construction of Lot Trace System
By using a 2D code reader, the Lot Trace System for automotive systems can be constructed. From processing machines to GUI to DB to servers, will be able to handle all.