REAR AXLE
Rear Axle Housing Processor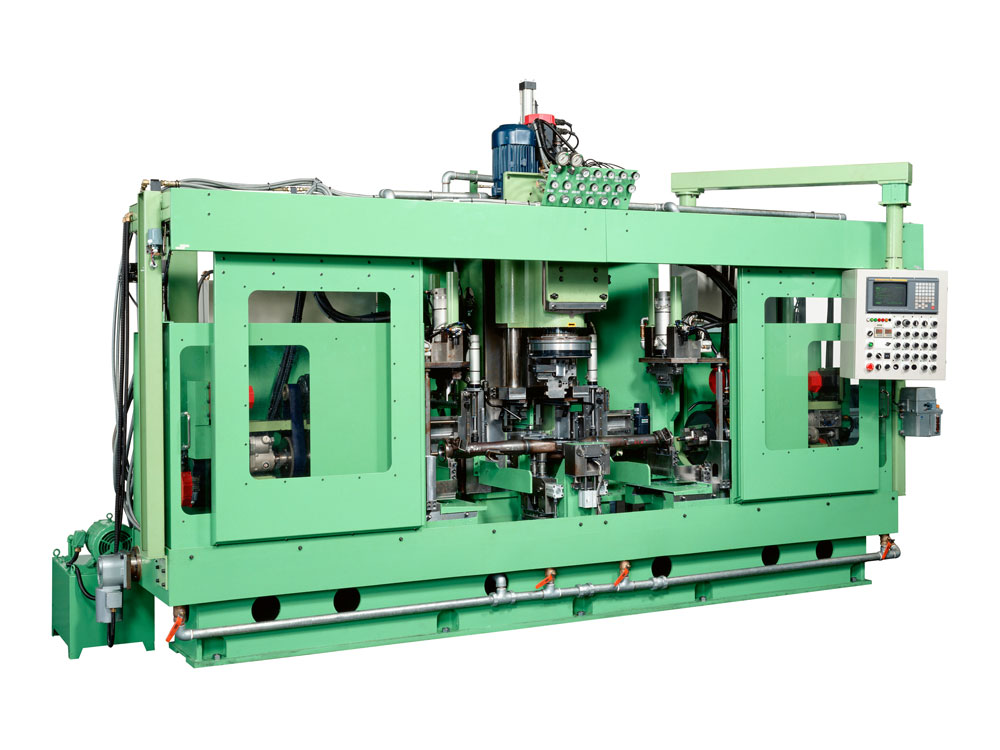 Rear Axle Housing Processor
3 Direction NC Facing Dedicated Machine
Large Number of Dedicated Machines Delivered
We have delivered a large number of rear – axle shaft processing machines in accordance with customer requests. We have responded to various requests so far and this allows us to give a large amount of expert advice. A series of rear – axle housings can be consistently processed with our machines.
Safety Work Using The Workpiece Discharge Mechanism

Processed workpieces can be removed safely using an easy to access workpiece discharge mechanism.
Options
Our Axle Shaft Processor can be equipped with various options. We can design exclusively according to customer needs.
Parts of Rear Axle Shaft Housing Processor
Rough boring→Weld bead Cutting→Housing 3 Direction Boring→Machining Center→Multi-axis Drilling→ABS Mounting Hole Process
Rear Axle Housing(or simply Housing)is a part of the rear wheels of a car or truck. Its appearance is shown below.
⇒ A complete tire/brake system is attached to the end.
It is necessary therefore to process the mounting surface, the mounting hole (tap), the ABS sensor mounting part, etc.
⇒ The carrier mounting part is driven by a propeller shaft that slows the rotation of the engine by transmission. Since the diff carrier Assy is attached to the carrier mounting part, it is necessary to process the mounting surface, the mounting hole (tap), etc.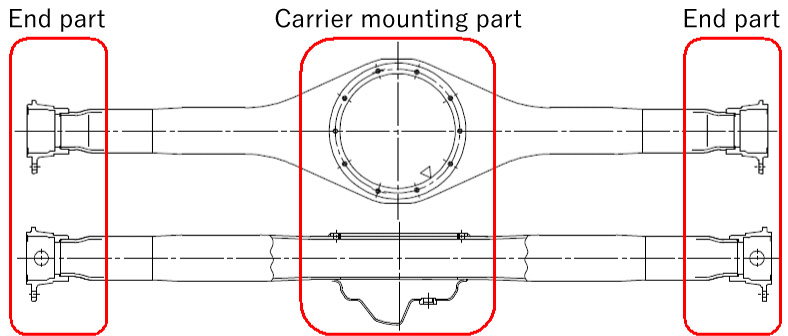 Name of Machines
Processing part at the housing
Housing
Beader
Housing
3 Direction Boring Processor


Housing
3 Direction Horizontal Machining Center
Housing
3 Direction Multi-Axis Drilling Machine
Housing
ABS Mounting Hole Processor
Axle Shaft Housing Processor Line-Up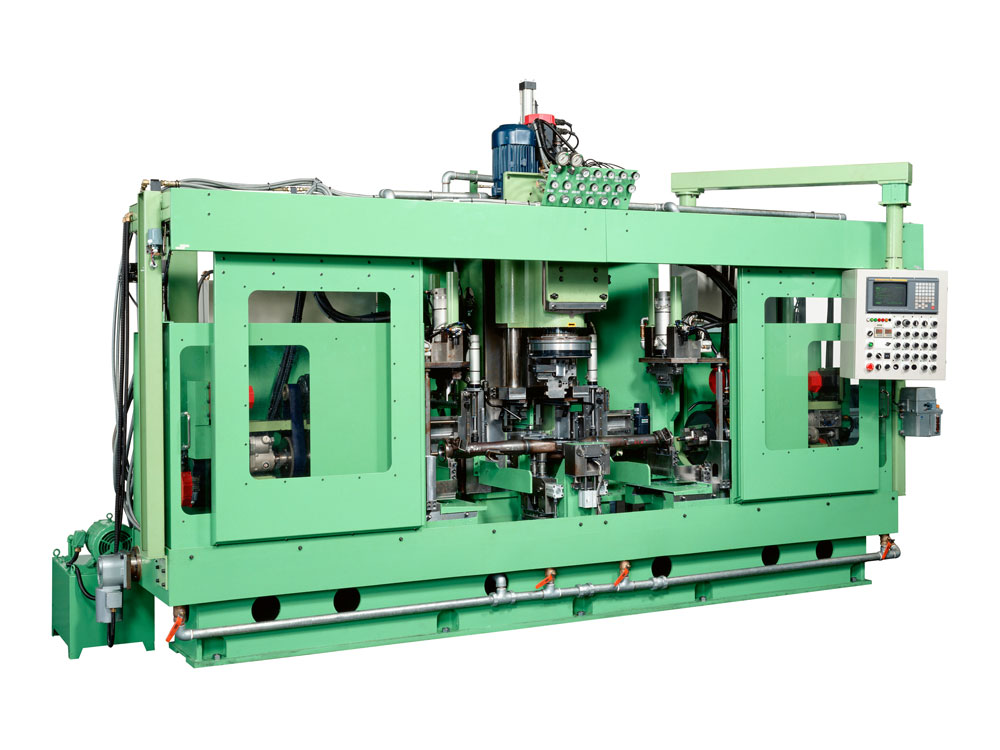 3 Direction NC Facing Machine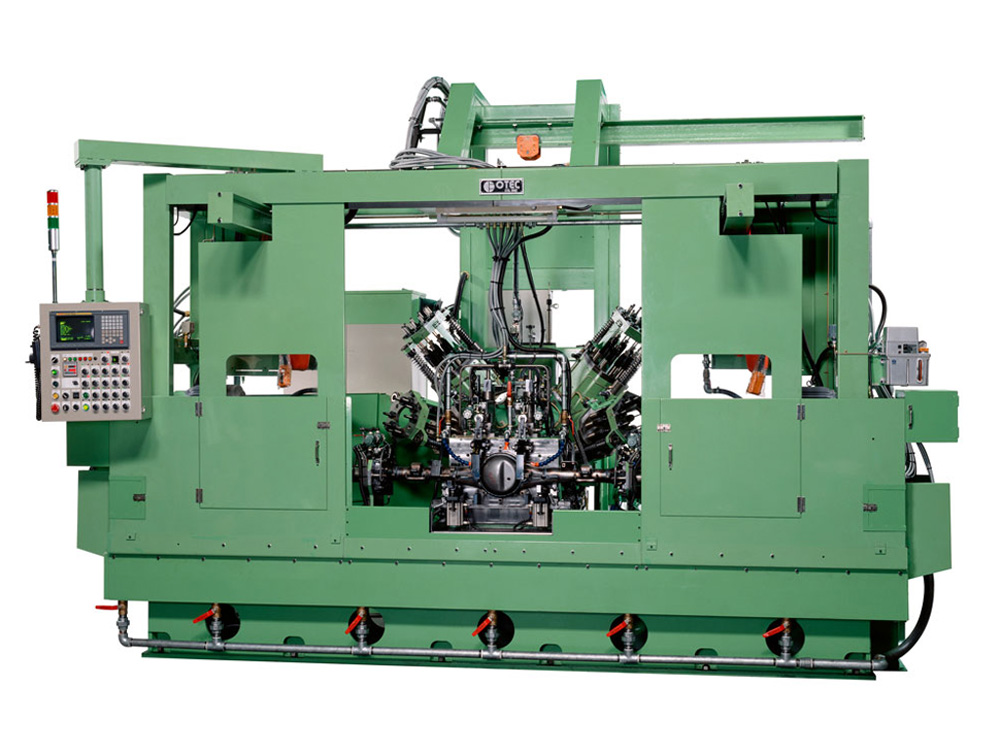 3 Direction Multi-Axis Drilling Machine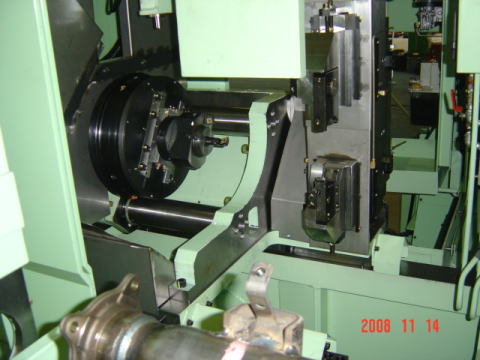 3 Direction Horizontal Machining Center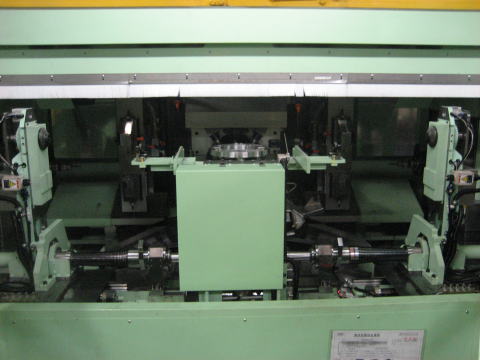 ABS Mounting Hole Processor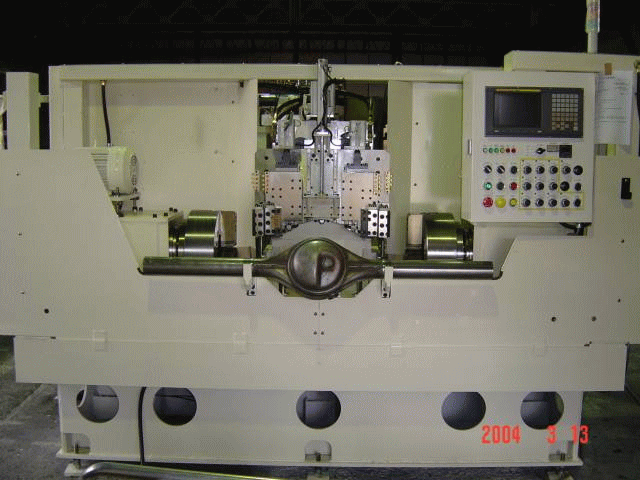 Beader