CENTERING MACHINE
Centering Machine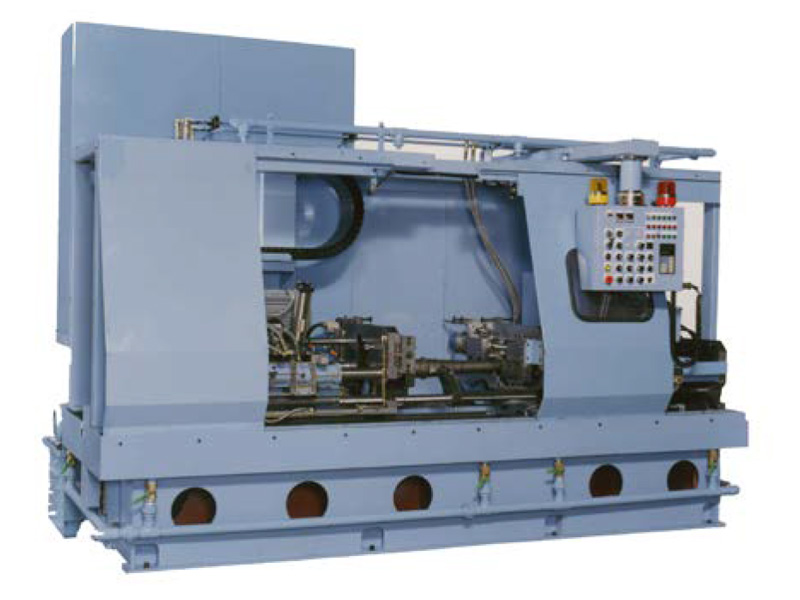 Centering Machine
16W-CM
High Durability and Vibration Resistance
Bar slide structure without LM guide or box slide. Resistant to chronological thermal displacement. Maintains high durability and vibration resistance. Provides a high level of accuracy.
Safe Work Measures With Workpiece Discharge Mechanism
Processed workpieces can be removed safely using an easy to access workpiece discharge mechanism.
Self-operating Equipment and Options
Our centering machines can be equipped with a variety of automated equipment, transport options, etc. A dedicated design is available.
Our Centering Machines support a variety of workpieces.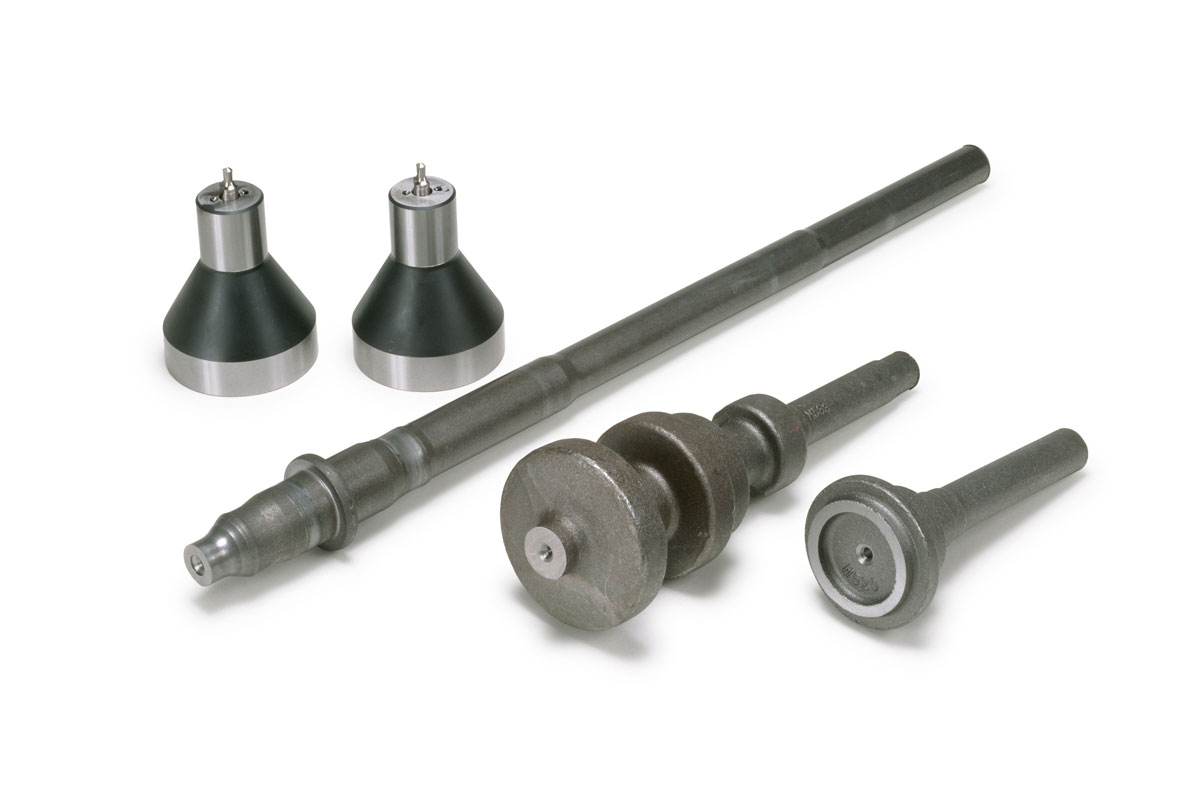 It's possible to correspond to workpieces of various shapes such as axle shaft, crankshaft, pinion shaft, etc.
Our Centering Machines have the following features:
Bar Slide Spindle Structure
The bar slide has a wider pressure area than the box slide. This means that it is effective in all directions leading to higher rigidity and greater durability. The highly reliable bar slide will remain operational for 15-20 years.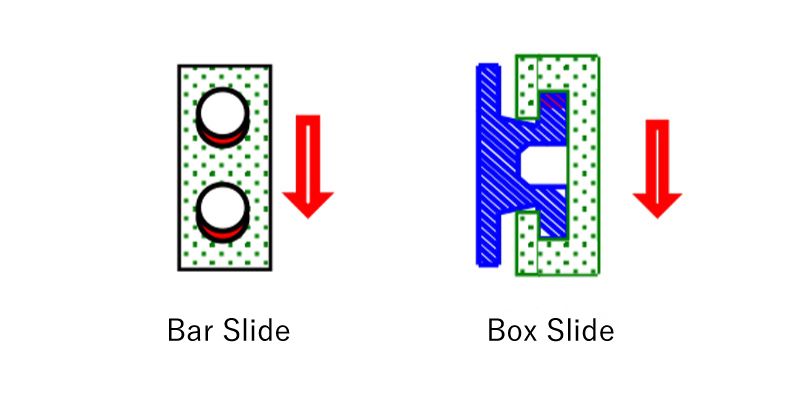 Quality of Cutting Rigidity
The machining unit and the two-way vise are an integrated structure mounted in the same truck. The distance between the cutting and clamps is close, resulting in high rigidity, which improves surface roughness accuracy. The two-way vise is characterized by a hydraulically driven rack and pinion that ensures that the upper and lower clamps are synchronized and the workpiece is clamped. This means that the resultant rigidity is very high.
The NC control of the machining unit allows for precise positioning for both cutting positioning and cutter switching. (Bilateral Symmetry Structure)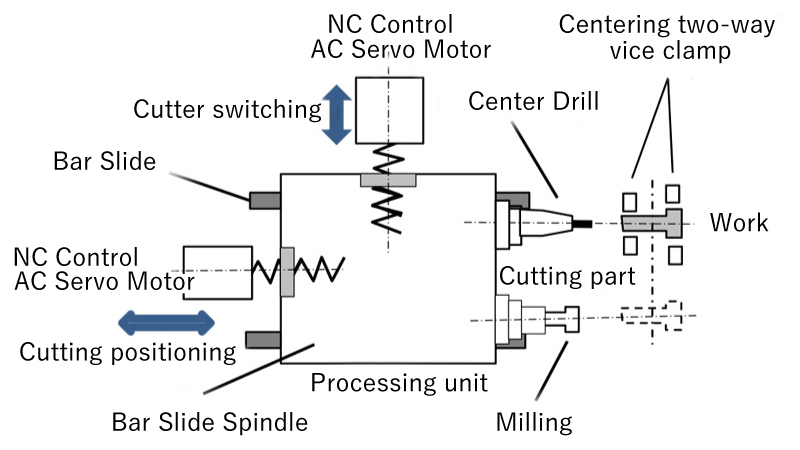 Simple Set-up Change
It is only possible to change the stage by moving the truck of the integral structure accurately with the NC controller to match the length of the workpiece.
It can be freely adjusted with the two-way vise to different workpiece diameters, and the upper and lower clamps and workpiece support of the two-way vise are easily replaced by using two bolts.
※Capable Type of Workpiece Length 268-548mm Diameterφ43~109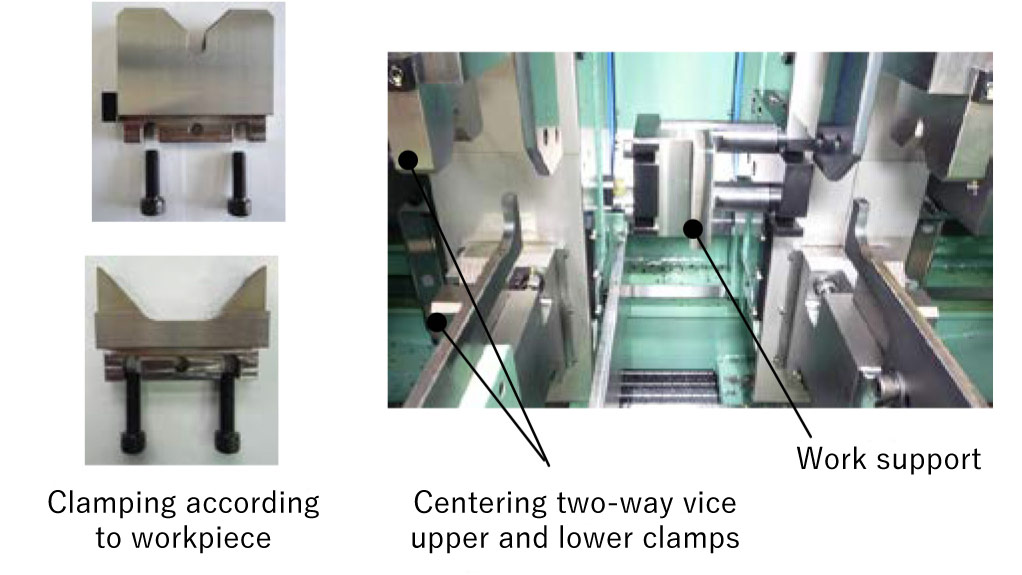 Safe Workpiece Measures with Work Discharge Mechanism
The work-discharge confirmation limit switch confirms that the workpiece has been taken out and is secured by interlocking for mechanical safety.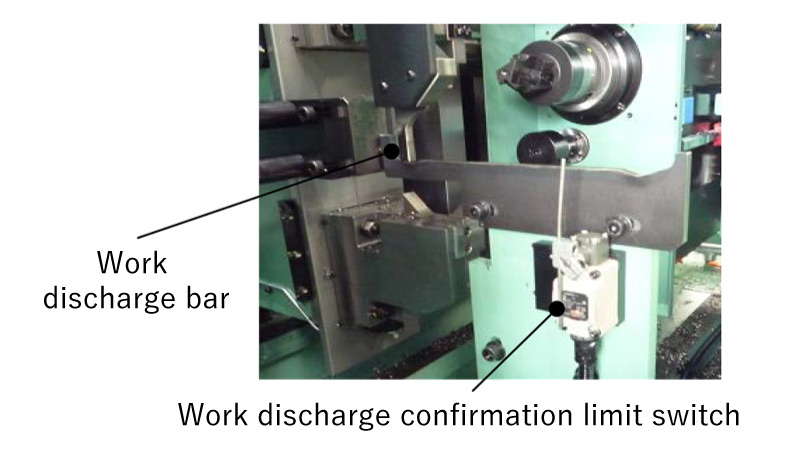 Thorough Chips Measures
The scattering of chips has been significantly reduced with the introduction of a partition wall resulting in more efficient cleaning and smoother chip discharge. Improved machining accuracy has reduced cleaning tasks. The positioning deviation of the workpiece by cutting chips or metal contamination is precisely measured by a digital gauge. The interlock prevents product defects and reduces surface roughness using coolant-through cutter tools.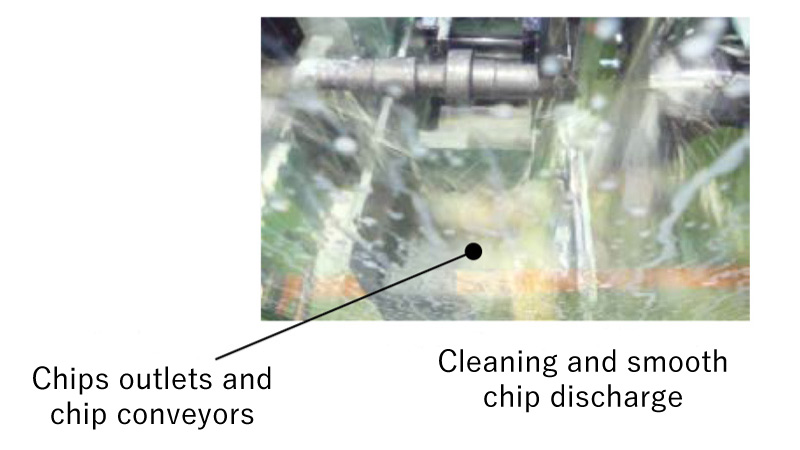 Centering Machine Line-Up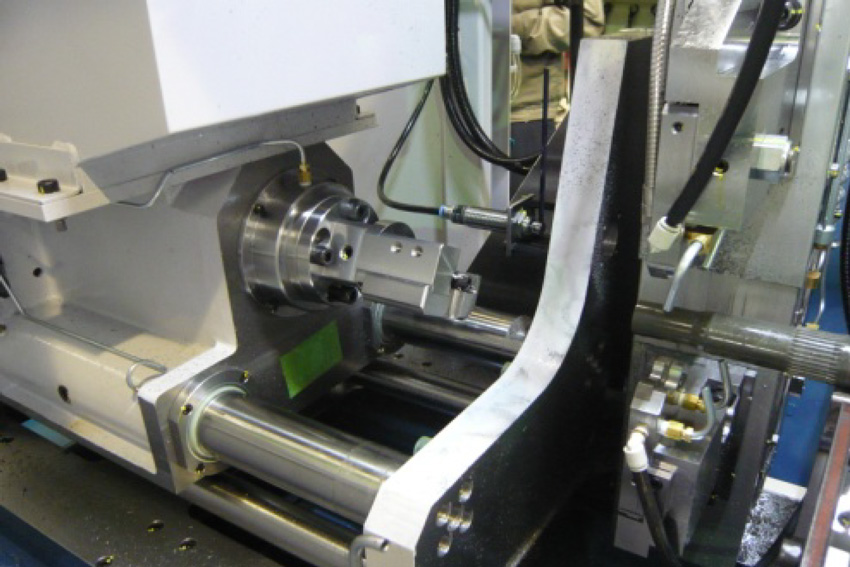 12S-CM
Monopodium pressing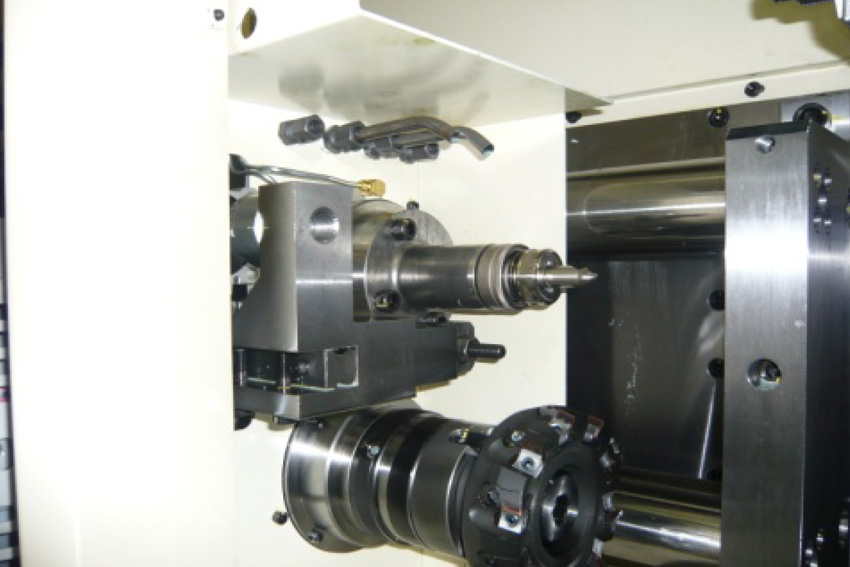 16W-CM
Swing type milling
| Type | 12S-CM | 16S-CM | 12W-CM | 16W-CM |
| --- | --- | --- | --- | --- |
| Style | Monopodium pressing | Monopodium pressing | Swing Type milling | Swing Type milling |
| Spindle | Φ60 | Φ80 | Φ60 | Φ80 |
| Number of axis | R/L 1 each | R/L 1 each | R/L 2 each | R/L 2 each |
| Milling | | | Φ100M Cutter | Φ125M Cutter |
| Center drill | Plunge cut by combination cutter | Plunge cut by combination cutter | Center drill | Center drill |
| Bar slide | Φ60 | Φ80 | Φ60 | Φ80 |
| Z-axis feed (Cutting feed direction) | Hydraulic feed | AC servo feed | AC servo feed | AC servo feed |
| X-axis feed (Swing direction) | | | Hydraulic feed | Hydraulic feed |
| Motor KW | 2.2KW | 2.2-5.5KW | 2.2KW | 3.7KW |
| Two-way vice for clamps | Pneumatic | Hydraulic | Hydraulic | Hydraulic |
| Hydraulic tank | | 1.5KW | 1.5KW | 1.5KW |
| Work length | 150~400mm | 200~600mm | 150~400mm | 200~600mm |
| Type of set-up change | Right carriage unit displacement(handle) | Right carriage unit displacement(handle/AC) | Right carriage unit displacement(handle/AC) | Right carriage unit displacement(handle/AC) |